Sara Blakely Masterclass: How to Become a Self-Made Entrepreneur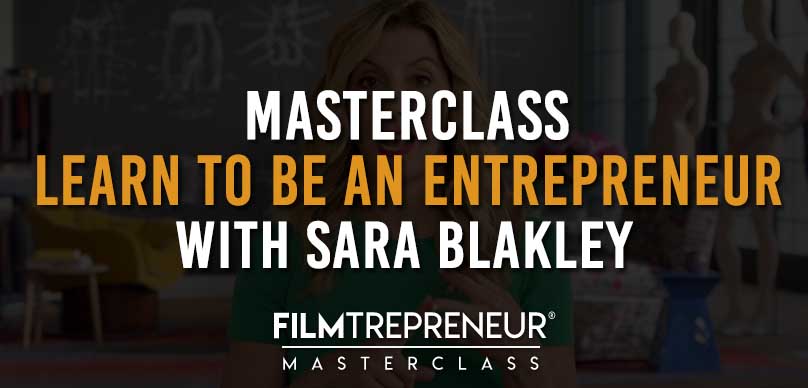 Sara Blakely Masterclass: How to Become a Self-Made Entrepreneur
With just $5,000 and an idea, Spanx founder Sara Blakely went from selling fax machines door-to-door to launching an apparel company that became a global sensation. With Spanx, she not only invented a product that women around the world now love, but she also reinvented an entire product category. By 2012, her bootstrapping had paid off; she became the world's youngest female self-made billionaire.
She's also been named one of Time magazine's most influential people, appeared on "Rebel Billionaire," and served as a guest judge on "Shark Tank." Through the Sara Blakely Foundation, she's helped provide women with education and entrepreneurial training, and now she's sharing her journey as an entrepreneur, her heartfelt advice, and her practical tools with you in her new MasterClass.
In Sara's MasterClass, learn her approach to creating a product that consumers will love, no matter your resources. Through 14 lessons, Sara teaches you her approach to launching a new venture—from finding great ideas and developing products to bootstrapping sales and marketing. Learn Sara's prototyping tactics, tips for working with manufacturers, and sales skills and strategies to help you overcome obstacles. Through case studies of Spanx and other globally successful brands, Sara teaches entrepreneurial and leadership skills to build a brand and grow a company. She also shares her personal "survival guide," with philosophies that have been critical to her success.
In this online class, you'll learn about:
The entrepreneurial or FILMTREPRENEUR® mindset
Defining your purpose and passion
Finding worthwhile ideas
Developing a prototype and iterating
Working with manufacturers
Selling skills and strategies
Building awareness and connecting with consumers
Social media and digital marketing tactics
Strategic pricing
Brand building, managing growth, and creating a culture
You can ENROLL in Sara Blakely Masterclass now and join this game-changing course. Click here to gain access
Sara Blakely Masterclass includes: 
14 video lessons
A downloadable workbook accompanies the class with lesson recaps and supplemental materials.
Lifetime access, with classes that never expires
Learning materials and workbooks
Accessible from any device
Watch, listen and learn as Sara Blakely teaches her most comprehensive entrepreneurship class ever
To ENROLL in the course now to get access to this game-changing course. Click here to gain access
---
If this class is anything like past Masterclass' you are in for a treat.
Screenwriting/Filmmaking MasterClasses:
Acting MasterClasses:
Writing MasterClasses:
Music / Performing MasterClasses:
Cooking Masterclasses:
Other MasterClasses:
[adsanity_group num_ads=1 num_columns=1 group_ids=1163 /]
---
---
BONUS: Sara Blakely Masterclass
---
If you enjoyed Sara Blakely Masterclass: How to Become a Self-Made Entrepreneur, then watch below:

Subscribe to Filmtrepreneur's YouTube Channel. NEW Videos Everyday!
---
If you enjoyed Sara Blakely Masterclass: How to Become a Self-Made Entrepreneur, please spread the word through Facebook, Twitter, Instagram, etc by using social media buttons in the post. Feel free to post to your blog and anywhere else you feel it would be a good fit. Thanks for the support.
Let me know what you think in the comments section below…
---
Get Social with Filmtrepreneur®
Facebook: Filmtrepreneur
Twitter: @Filmtrepreneur 
Instagram: @filmtrepreneurs
Youtube: Filmtrepreneur.tv
Podcasts You Should Be Listening To:
Podcast: Indie Film Hustle Podcast
Podcast: Bulletproof Screenwriting Podcast
Podcast: The Filmtrepreneur® Podcast
Stuff You Need in Your Life:
IFHTV: Indie Film Hustle TV
Book: Rise of the Filmtrepreneur®: How to Turn Your Film into a Moneymaking Business
Book: Shooting for the Mob (Based on the Incredible True Filmmaking Story)
---
Please note some of the links in this post are affiliate links, and at no additional cost to you, I will earn a commission if you decide to make a purchase or use a service. Understand that I have experience with all of these services, products, and companies, and I recommend them because they're extremely helpful and useful, not because of the small commissions I earn if you decide to buy something.