Indie Film Lessons from an Oscar-Winning Producer with Michael Gottwald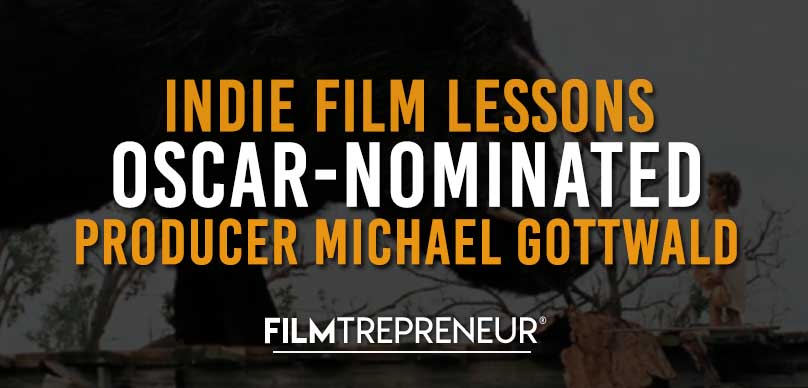 Indie Film Lessons from an Oscar-Winning Producer with Michael Gottwald
When you talk about independent film producers, Michael Gottwald is on that top list. He's hit it out of the park a few times, especially with his film: "Beasts of the Southern Wild," which won the Camera d'Or at the Cannes Film Festival and was nominated for four Academy Awards.
He also produced "Ping Pong Summer," which premiered at the 2014 Sundance Film Festival, and a new cycles of the hit web series "High Maintenance." His latest project, "Western," premiered at Sundance. Take a listen to some advice from this master indie film producer.
Who is a Producer and What Do They Do?
Michael Gottwald explains which kind of producers work on a film and what they are responsible for. Many aspects of movie production are a mystery to those working outside of the business. In this clip from his online course Producing An Indie Film From The Grassroots, Up (click here to check it out), Michael explains the various roles producers take on.
Michael Gottwald's course, "Producing An Indie Film From The Grassroots, Up" aims to teach its students how to produce with optimum proficiency, and it will cover everything from the source material, to modes of fundraising, to careful production planning, all the way to distribution and marketing.
Learn all about the production process behind Beasts of the Southern Wild and how you can develop your own film project. Click below to download the course.
---
Michael Gottwald Discuss his Oscar-Nominated Film "Beast of the Southern Wilds"
The Producer of the film "Beasts of the Southern Wild" introduces the film and takes questions.
---
[adsanity_group align='alignnone' num_ads=1 num_columns=1 group_ids='463′]